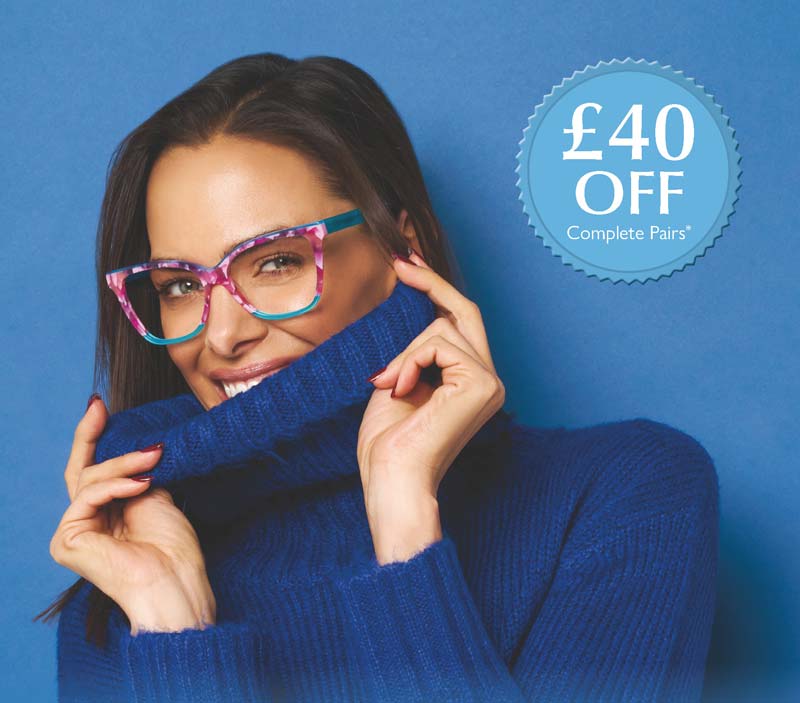 Spectacular Wolf frames
with £40 Off*
You're invited to celebrate our 40th anniversary at our very special event!
We'll be showcasing a truly gorgeous collection of spectacular Wolf frames with £40 Off* complete pairs of specs purchased at the event.
Book a 1-1 style appointment and enjoy some dedicated attention from our talented team, who will help you find your perfect new style.
We'll offer expert suggestions on what you will look and feel great in, and we will make sure they'll be very comfortable to wear as well!
*Valid on complete pairs purchased at the event. Autumn Style Event 2023 not to be used in conjunction with any other offer.
Find your perfect style
with a 1-1 consultation
Call us or pop in to book your 1-1 Style Appointment to not miss out on this very special event and save £40 on your new Autumn Style.
If you don't need an eye test please remember to bring your prescription to your styling appointment.